We continue our collaboration with top chef Serena D'Alesio. In each article Serena will tell us about a typical dish, with the same passion, dedication and flair that she puts into her every one of her creations. An excellence entirely Made in Marche.
In this article we talk about a simple but very tasty and delicious dish:
---
Simplicity, inspiration and laughter. These are the ingredients that must never be missing in a kitchen!
I am Serena D'Alesio, chef and entrepreneur, born in Fabriano, raised in the kitchen of a large family of restaurateurs. After years of wonderful experiences as a chef, I decided to leave the kitchen and communicate my passion by opening a YouTube channel where, between chef secrets, professional techniques and laughter, you will find recipes to replicate at home.
But let's come to us, are you ready? On the sleeves, a glass of water to concentrate, possibly from the Fonte San Cassiano, and tie the apron that begins!
Today's gourmet recipe is a dish that amazes for its simplicity, thanks to the egg, a genuine, fresh and inexpensive ingredient. I recommend: use eggs from happy hens, those that live outdoors and run around happily, because we love to support sustainability.
Ingredients:
egg
butter
black truffle from our Marche region
Method:
Separate the egg white from the yolks, whip it and put it in a pastry bag.
Melt a knob of butter with a pinch of salt in a pan, then add the egg yolks and grated truffle while they continue to cook.
Once ready, we serve: using a bowl-pasta, we place the cooked egg in the center and above the whipped egg white which will give a splendid cloud effect.
Let's give it an extra touch with the flambé on the clear and finish with the addition of more truffles.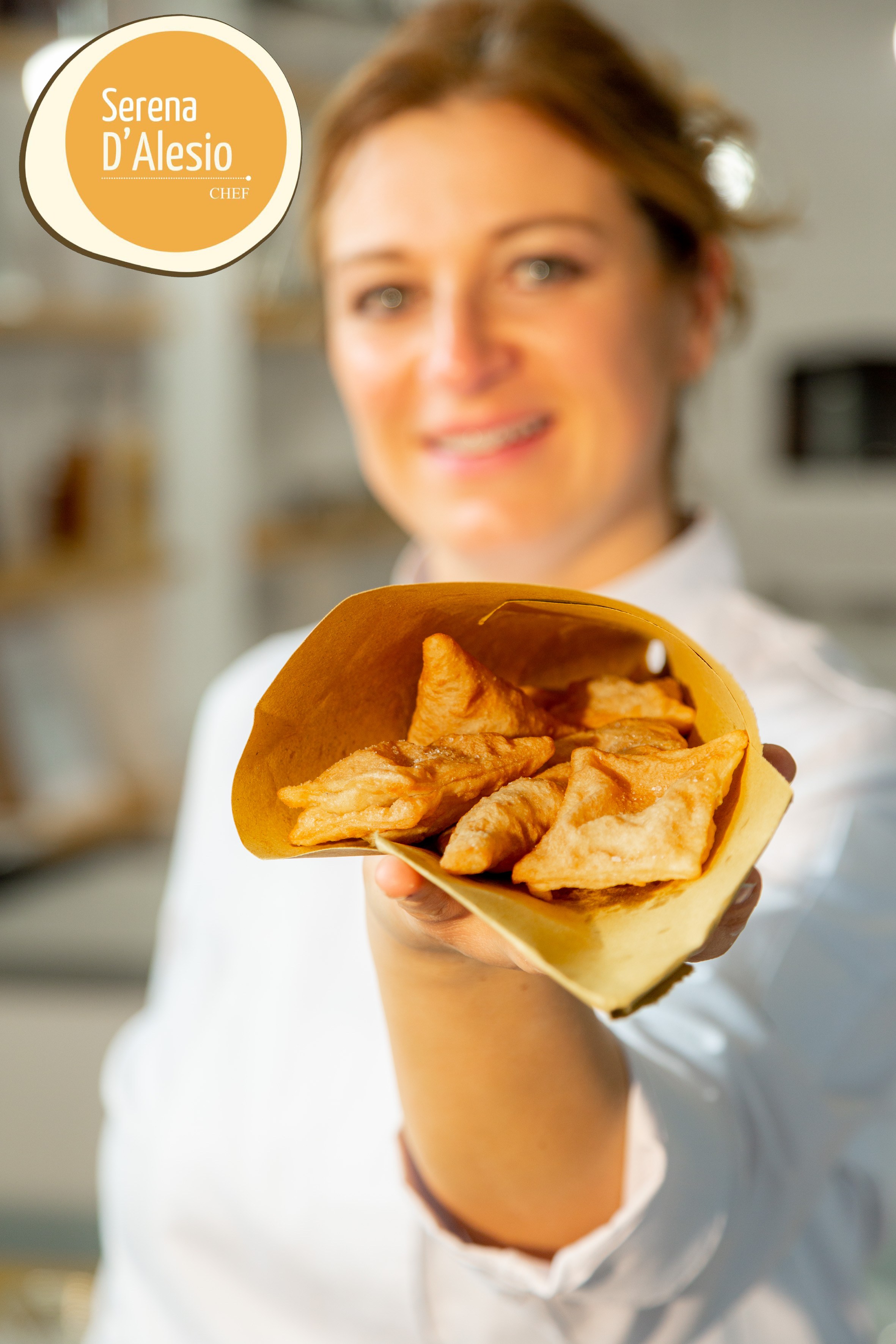 YouTube: Serena D'Alesio chef
Facebook: https://www.facebook.com/gourmetperte
Instagram: https://www.instagram.com/serenadalesiochef/
To learn more about Serena click here