We continue our collaboration with top chef Serena D'Alesio. In each article Serena will tell us about a typical dish, with the same passion, dedication and flair that she puts into her every one of her creations. An excellence entirely Made in Marche.
In today's article we talk about a typical dish of our region, the pincinelle:
---
Today we want to talk to you about how to prepare a very common dish in the Marche ... but in a slightly different way than usual. You can find the recipe, and many others, on my YouTube channel "Serena D'Alesio Chef".
In the video you will never hear about a specific quantity of ingredients, it is my choice, because I believe that in the kitchen it is nice to steal with your eyes and understand how much and when an element is needed. You have to be careful and always keep your eye trained!
The name of the dish refers to the Tipicità Experience, the Marche festival of excellence that promotes our territory.
Ingredients:

- Flour;
- San Cassiano mineral water
- Puntarelle
- Fabriano salami
We use flour and water for the dough, which we then let it rest for half an hour in the refrigerator, then roll it out (the thickness must be about half a centimeter) and cut out squares with the knife that we brush with water and make them with a dressing of chicory and chopped salami. We close them in a triangle and ... we fry them !!
The pincinelle can be served in a paired paper bag in full street (finger) food style. Enjoy your meal!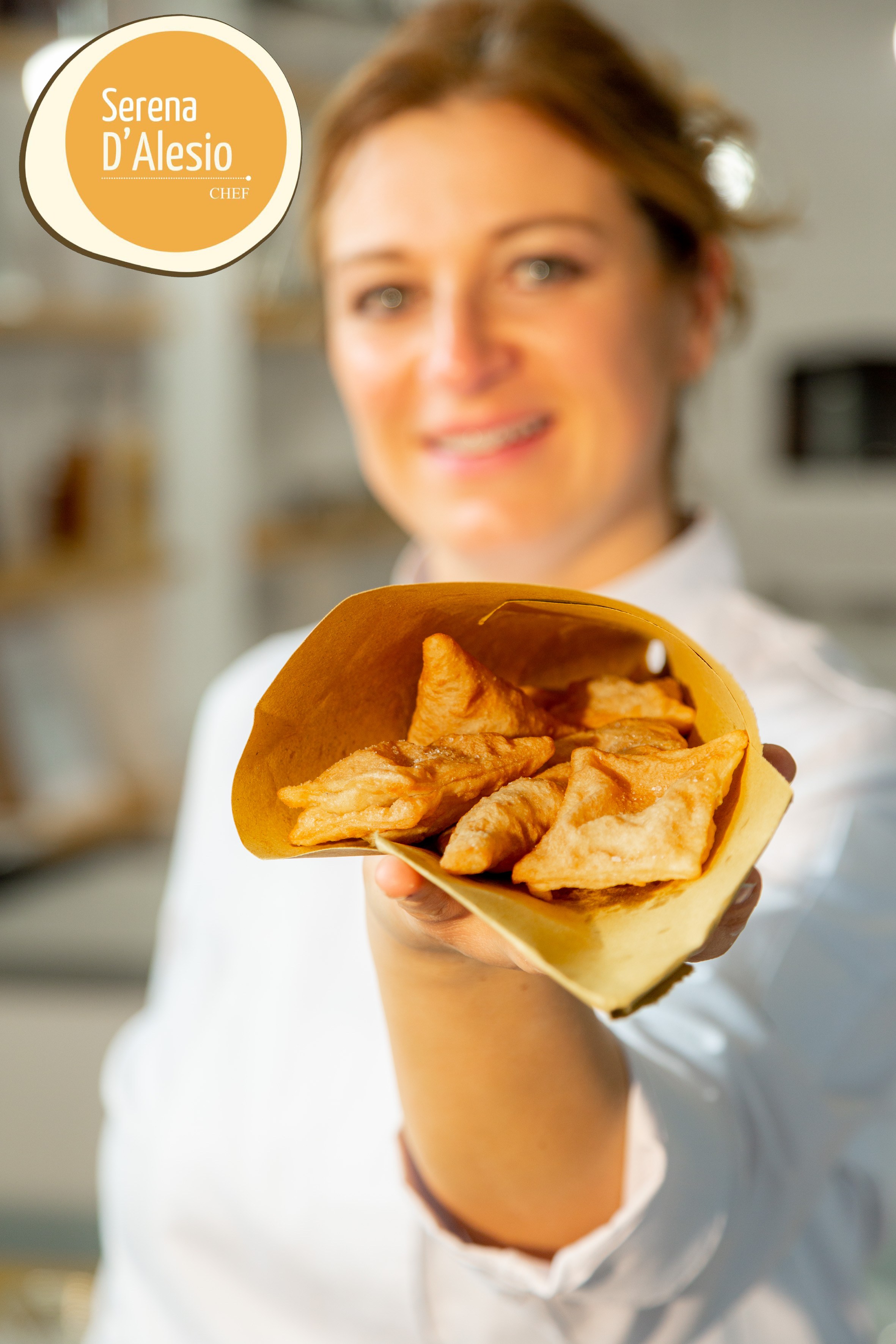 YouTube: Serena D'Alesio chef
Facebook: https://www.facebook.com/gourmetperte
Instagram: https://www.instagram.com/serenadalesiochef/
Per conoscere meglio Serena clicca qui