Play sports in the Apennines: on Monte Cucco you can do it
Monte cucco is the mountain that divides the Marche from Umbria. It is characterized by its significant altitudes which, in the highest peak, reach 1566 meters in height.
It is thanks to its conformation that it is possible to practice numerous sports activities, giving oneself moments in the open air in perfect harmony with the territory.
The landscapes are accessible with any sporting means: from hiking or horseback riding, to mountain biking and free flight.
Monte Cucco is one of the best known flight sites in Europe, as its configuration makes the area favorable to air currents suitable for free flight, practicable in the dual meaning of paragliding and hang gliding.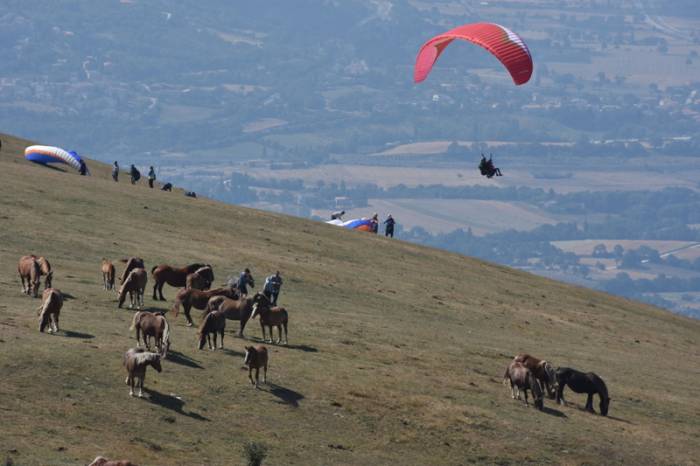 The latter stimulates a large participation, both by fans and not; precisely for this reason, on the slopes there are areas equipped for the take-off of hang gliders that fly over the entire territory of Fabriano.
The staff will make your experience unique and achievable in complete safety. It will also be possible to create the video in flight, transforming the experience into a memory to be relived.
As for hiking, the Monte is carefully traced by paths and routes of varying difficulty; this allows both families and professionals to venture into the beech woods and admire the spectacle that they will find themselves on and which has earned Monte Cucco the mention of "Mother of the Beeches"..

Despite all the sporting activities of which it is possible to experience their uniqueness, what unites all those who experience them is the full respect for the nature that surrounds us.
Fonte principale: www.touringclub.it