Marche Region Pride
A destination for seaside, naturalistic and cultural tourism, the Marches are also a guide in the culinary sector: from the precious white truffle of Acqualagna to legumes, from the typical ciauscolo to sausages, up to the wines that have become the flag of the region, such as Verdicchio dei Castelli di Jesi DOC..
Our food and wine tour starts in the province of Ancona with Fabriano salami, a slow food presidium. One of the noblest products of the Marche butchery, its production is a centuries-old art that still remains a niche but also interpreter of artisan excellence that involves different players in the area. The characteristic "Ciauscolo" typical salami of the Marche, also with very ancient origins, renowned for its softness, also obtained the title of Protected Geographical Indication in 2009.
Among the Slow Food presidia recognized in the Marche we also find the characteristic Pink Apple of the Sibillini Mountains, a symbolic product of the mountain, in this case of the Marche Apennines. From Monte Sibilla, the national park and the pecorino produced there are named instead. The slow food presidium of Pecorino dei Monti Sibillini protects its production, which is prized and strictly artisanal.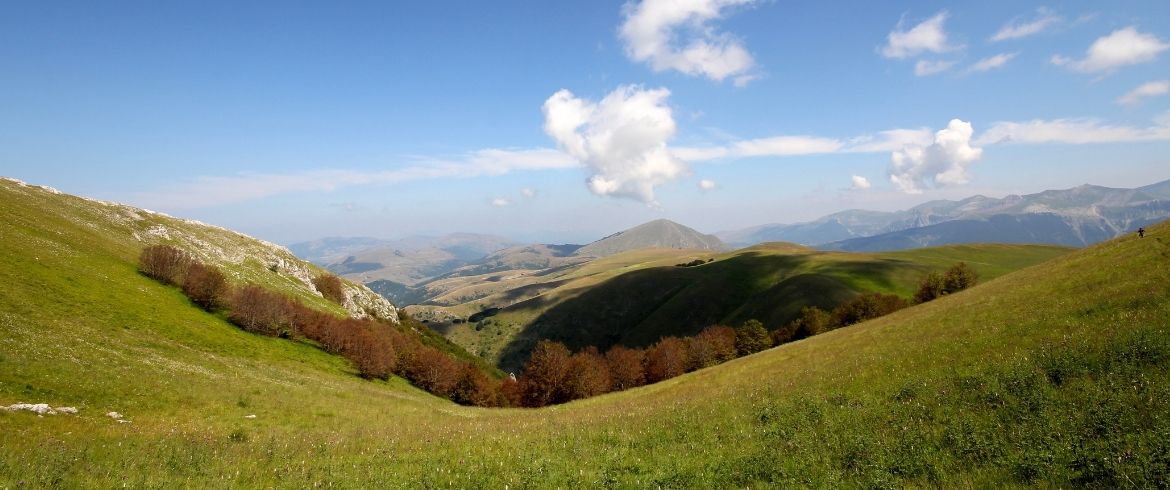 If we talk about the Apennines, we cannot fail to mention the water that arises from these mountains: San Cassiano water, the water of the Marche Apennines, rich in minerals, pure as it flows from the source, on the slopes of Monte Cucco.
What certainly cannot be missing in a Mediterranean diet are legumes. Even in this field, the Marches have sustainable and organic examples. The "Chickpeas of the Marche" are in fact among the protagonists of the "BIODiversity2Food" project. The initiative aims to strengthen the Marche organic production chain of arable crops, through experimentation and promotion of new technological and organizational solutions.
Finally, it is from the lands of Acqualagna that the black and white "gold" of the Marche grows: the truffle. Known and awarded all over the world, these varieties of truffles are used by the best starred chefs for sublime dishes.